Conference / Preconference workshops 08:00 - 08:30
Workshop and Conference registration
08:30 – 09:00
Workshop
Group A (Room 1)
09:00 – 11:00
Lower Limb
Is it REALLY Achilles tendinopathy?
Jill Cook



Workshop
Group B (Room 2)
09:00 – 11:00
Upper Limb
Key assessment and management tips for upper limb tendinopathy
Tania Pizzari
Workshop
Group B (Room 1)
11:30 – 13:30
Lower Limb
Is it REALLY Achilles tendinopathy?
Jill Cook
Workshop
Group A (Room 2)
11:30 – 13:30
Upper Limb
Key assessment and management tips for upper limb tendinopathy
Tania Pizzari
Conference registration
13:30 – 14:30
Welcome and Opening Address
14:30 – 14:50
Keynote
14:50 – 15:50
Hangers On – Tendon and Enthesis
Dennis McGonagle
-University of Leeds-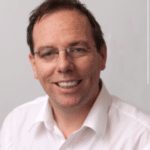 Free Paper Session ONE:
16:00-16:40
Investigating the Incidence and Characteristics of Achilles Tendon Ruptures in Leicester, UK: Annette Jones
The Influence Of Metabolic Risk Factors On Recovery In Patients With Achilles Tendinopathy: Hayley Smitheman
The Load Borne By The Achilles Tendon During Exercise: A Systematic Review Of Normative Values: Yoann Demangeot
Low-Load Blood Flow Restriction And Heavy Resistance Training Improve Clinical Outcomes Equally In Patellar Tendinopathy: Christian Couppé
Refreshments
16:40 – 17:00
Free Paper Session TWO:
17:00-17:40
The Association Between Movement Variability And The Transient Achilles Tendon Thickness Loss In Runners: Adrien Cerrito
Changes In Achilles Tendon Material And Morphological Properties With Rehabilitation: Ine Mylle
Structure-Function Assessments In The Achilles Tendon: Applications In Times Of Both Health And Post-Operative Regeneration: Stephanie Cone Chronic persistent muscle weakness following an Achilles tendon rupture is related to tendon elongation but even more so to older age: Pernilla Eliasson
Poster Pitch I
17:50 – 18:10
Pathology And Tendon Pain: Is There A Relationship?: Jarrod Antflick
Central Sensitisation Is Not A Feature Of Lower-Limb Tendinopathy: Systematic Review And Individual Participant Data Meta-Analysis: Myles Murphy
The Leicester Achilles Management Protocol (LAMP) for Achilles tendon ruptures compared with the COVID home-managed LAMP (CM-LAMP): Annette Jones
A Criteria-Based Rehabilitation Program For Chronic Mid-Portion Achilles Tendinopathy:
Preliminary Results From A Randomised Controlled Trial: Colin Griffin
The Clinical- And Cost-Effectiveness Of Progressive Loading, High Volume Injection And ExtraCorporeal Shock Wave Therapy In People With Chronic Mid-Portion Achilles Tendinopathy: A Three-Arm Randomised Clinical Trial: Dylan Morrissey
The Reliability Of A Myotonometer In Measuring Patellar Tendon Stiffness; An Observational Study.: Lotte van Dam
Tales From The Tendon Clinic: Is It Time For A Tendinopathy Database? Or Is It Overdue?:
Paul Kirwan
Patients With Achilles Tendinopathy Exhibit Reduced Intra-Tendinous Sliding During Active Plantarflexion In Different Foot Positions: Laura Lecompte
Pain With Palpation Correlates With Pathological Structural Changes In Midportion Achilles: Andy Smith
Non-Invasive Measurement Of Regional Patellar Tendon Function During Walking, Running, And Isometric Knee Extensions: Naoaki Ito
Keynote
18:20 – 19:20
Tendinopathy: An injury or disease?
Karin Silbernagel
-University of Delaware-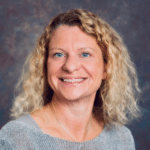 Conference drinks
19:30 – 20:30
Keynote
9:00 – 10:00
The diverse roles of the
interfascicular matrix in tendon
health, ageing and disease
Dr. Chavaunne Thorpe
-Royal Veterinary College-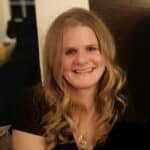 Free Paper Session THREE: 10:10-11:00
Topical glyceryl trinitrate (GTN) and eccentric exercises in the treatment of midportion Achilles tendinopathy (the NEAT trial): a randomised double-blind
placebo-controlled trial: Paul Kirwan
Results Of Physical Tests Have No Prognostic Value In Athletes With Patellar Tendinopathy Performing Exercise Therapy: Jie Deng Deng
TENDINopathy Severity Assessment – Achilles (TENDINS-A): Development, reliability and validity: Myles Murphy
Patients In Achilles Tendinopathy Literature Do Not Represent Those Seen In The
Uk'S National Health Service: A Systematic Review: Kristian Damgaard-Lyng
Impact Of Socioeconomic Status And Gender On Symptom Severity And Treatment Response In Achilles Tendinopathy: Tjerk Sleeswijk Visser
Refreshments
11:00 – 11:20
Keynote
(TBC)
11:20 – 12:00
Associate Professor
Tania Pizzari
-La Trobe University-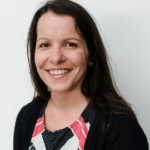 Free Paper Session FOUR :
12:10-12:50
The Lived Experience Of Patients With Lateral Elbow Tendinopathy – A Qualitative
Study From The Optimise Pilot & Feasibility Trial: Marcus Bateman

Adding Manual Therapy to an Exercise Program Improves Patient Outcomes at 12
Months over Exercise Alone in Patients with Rotator Cuff Tendinopathy: A Randomized Clinical Trial: Lori Michener

Central Sensitization Index Is Not Related To Symptom Duration In Achilles Tendinopathy: Morgan Potter

Optimising Physiotherapy For People With Lateral Elbow Tendinopathy – Results
Of A Mixed-Methods Pilot And Feasibility Randomised Controlled Trial (Optimise):
Marcus Bateman
Poster Pitch II
13:00 – 13:20
Immediate Clinical Effects Of Shockwave Therapy Versus Sham For Insertional Achilles
Tendinopathy: A Randomised Trial: Peter Malliaras
Novel Insights Into The Intratendinous Pressure Behaviour Of The Achilles Tendon: Lauren Pringels
What Are The Characteristics Of Patients Seeking NHS Care For Achilles Tendinopathy? A Service Evaluation Of 573 Patients.: Matt Kenyon
Strength evaluation and differences in powerlifting and swimming parathletes during training season: Geronimo Jose Bouzas Sanchis
Quantitative Analysis Of Sonographic Features In Patients With Lateral Epicondylalgia: A Cross-Sectional Observational Pilot Study: Ignacio Cancela Cilleruelo
Effectiveness Of Non-Surgical Management In Rotator Cuff Calcific Tendinopathy: Protocol For A Randomised Clinical Trial: Iván Caballero
Normative Ultrasound Values For Achilles Tendon Geometry In The General Population And Achilles Tendinopathy Patients: Tjerk Sleeswijk Visser
The Epigenetic Landscape In Tendinopathy: Moeed Akba
Triceps Surae Structure Is Associated With Load Tolerance In Patients With Achilles
Tendinopathy: Kayla Seymore
Pain Duration Is Associated With Worsening Symptoms In Greater Trochanteric Pain
Syndrome: A Cross-Sectional Survey: Chris Clifford
Keynote
14:30 – 15:30
Lower limb
Robert-Jan de Vos (Management of
Achilles tendinopathy)
-Erasmus University-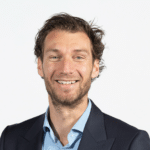 Symposia I
15:40 – 16:10
Interpreting patient-reported outcomes and movement-evoked pain to guide management of achilles tendinopathy
Free Paper Session FIVE:
16:30-17:20
Achilles Tendon Pathologies In Ballet Dancers: What Clinical Factors Can Tell Us?:
Bruna Tessarin
Photobiomodulation Associated With Conservative Treatment For Achilles Tendon Rupture: A Double-Blind, Superiority, Randomized Controlled Trial: Carlos Eduardo Pinfildi
Proximal Patellar Tendon Abnormalities On Grayscale Ultrasound Can Develop In
Male Adolescent Basketball Players: A Longitudinal Study: Margaret Perrott
Tendon Pathology In Participants Of The Leap 3-Arm Randomised Clinical Trial For Gluteal Tendinopathy: Alison Grimaldi
Improved Tendon Healing By Dexamethasone Treatment Occur Through Altered
Resolution And Specific Effects On Tendon Cells: Pernilla Eliasson
Consensus updates
17:30 – 18:20
Keynote
18:30 – 19:30
Rehabilitation: Evidence, tips and future directions
Dr. Igor Sancho Amundarain
PT. PhD. Lecturer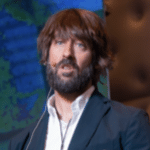 Conference Gala Dinner
21:00
Symposia II
09:00 – 09:30
Core outcome set – Gluteal tendinopathy – A delphi study: results, possibilities and plans
Free Paper Session SIX:
09:40-10:20
Primary And Secondary Efficacy In The Management Of Gluteal Tendinopathy: Tobias Bremer
Elite Athletes With Early Tendinopathy – Clinical And Imaging Findings: Christian Couppé
An Analysis Of Moderators And Mediators Of An Education Plus Exercise Approach For Gluteal Tendinopathy: Alison Grimaldi
One Year Follow-Up In Elite Athletes With Early Tendinopathy – Clinical And Ultrasonography Findings: Christian Couppé
Free Paper Session SEVEN: 10:30-11:10
Effect Of Collagen/Vitamin C In Addition To Tendon-Loading Exercises In Patellar Tendinopathy: Design Of A RCT: Lotte van Dam
Patellar Tendon Load Progression During Rehabilitation Exercises: Implications For Patellar Tendon Injuries Rehabilitation: Rodrigo Scattone Silva
Load Changes During Resistance Training Is Not Associated With Pain Among Individuals With Patellar Tendinopathy: Henrik Riel
Disruption Of Day-To-Night Changes In Circadian Gene Expression With Chronic
Tendinopathy: Chloé Yeung
Refreshments
11:10 – 11:30
Symposia III
11:30 – 12:00
Developing stakeholder-informed for achilles and rotator cuff tendinopathy
Keynote
12:10 – 13:10
Sex, drugs and lifestyle; food for thought for tendoholics!
Hans Zwerver
-University of Groningen-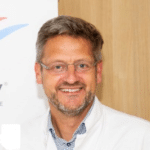 Closing remark
13:20 – 13:30